Direct Trading Technologies - . - .
Seminars
Webinars
In-Office Courses
Global Economic Indicators
Video Courses
FX Glossary
Trading Strategies
Upcoming Seminars and Workshops
Previous Events
.
Due to COVID19 restrictions, Seminars have been stopped until further notice. Instead, please check our weekly webinar section
In-Office Courses
Direct TT offers In-Office courses for all interested clients.
Our courses are:
What do we cover?
Our weekly courses are around 2 hours and they cover the below points:
Beginner course:
What is Forex? How to trade and benefit from Forex?

Regulations around the world. How to choose the right broker?

Introduction to Technical Analysis.
Advanced Course:
Who can attend?
Our courses are designed for you weather you are new to Forex or have been trading for years. We have the beginner and advanced courses to suit your needs.
Interested to attend a free course?
All you need to do is fill out the form below and we will be in touch with you for further details.
Fill the following information:
Global Economic Indicators
It is very important for a successful trader to understand the global economic indicators. Direct TT provide clients with a database of the most used global economic indicatiors with explanation.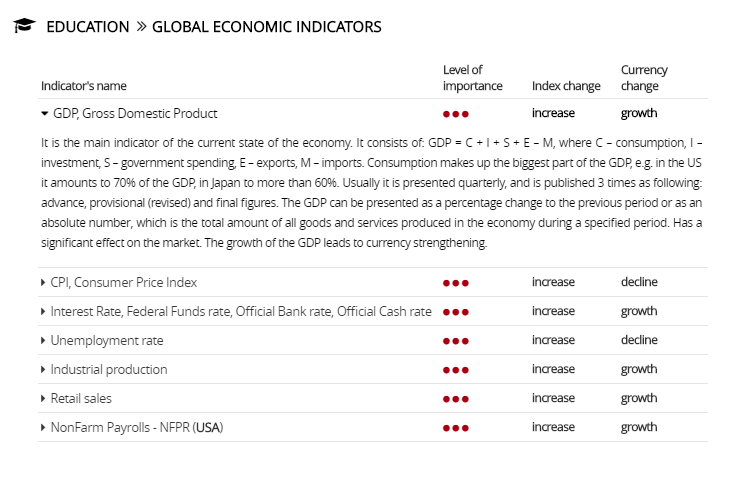 To receive a 1 week free trial, click here and follow the registration steps.
Video Courses
Timescales - Timezones and Orders
Price Charts - Support - Resistance
FX Glossary
Clients will have an FX Glossary for the most commonly used Forex terms with explanations.
Here are some examples of FX Glossary:
Title
Description
AC
AC stands for Accelerator/Decelerator Oscillator and it is a technical analysis indicator used to identify buying or selling opportunities. The indicator consists of a zero line and green/red bars represented on a chart: the green bar going above the zero line is a signal to buy, while the signal to sell is shown by the red bar going below the zero line.
Account currency
The currency in which all account deposit/withdrawal operations are denominated
Accumulation/
Distribution Indicator

The A/D (Accumulation/Distribution) Indicator shows the difference between all

upward price movements up to closing point (accumulation), and all downward price movements (distribution) by closing time during a certain period of time. This indicator helps traders to assess whether the market is controlled by buyers (accumulation) or sellers (distribution).

Affiliate Website

A website connected with another in order to make a commission for referred clients. Apart from webmasters, individuals such as bloggers can also become affiliated with a website.
To receive a 1 week free trial, click here and follow the registration steps.
Trading Strategies
We provide Direct TT client with more than 70 different trading strategies with detailed explanations and tutorials on each one.
Here are some examples of trading strategies:
M1 Strategy "Scalping use of Parabolic SAR + CCI"
M1 Scalping system "10 points"
M1 Strategy with the use of Bollinger Bands indicator for the currency pair GBP/JPY
M1 Strategy based on news
M1 Scalping strategy with EMA
M5 Strategy with the use of Oscillators CCI and MACD
M5 Strategy "3 candlesticks High-Low"
M5 Strategy based on gaps
M5 Strategy "Cutting Points"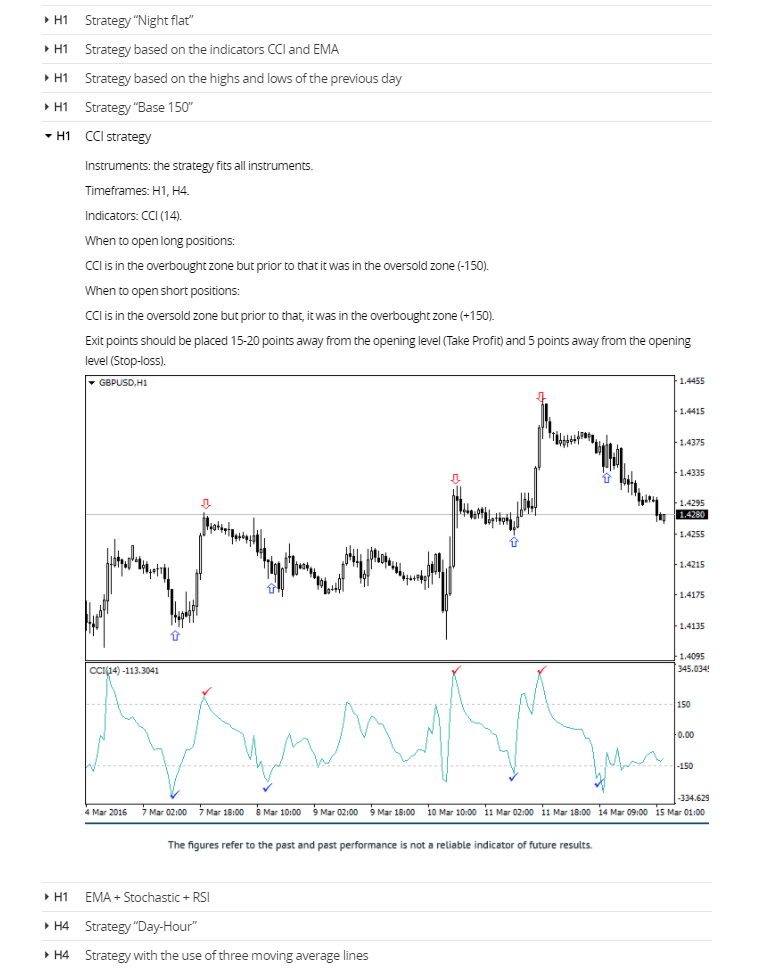 To receive a 1 week free trial, click here and follow the registration steps.
Join Our Newsletter
to receive our
latest
updates
Direct Trading Technologies (UK) Ltd, a Financial Services Company authorised and regulated by the Financial Conduct Authority (FCA) under the license FRN 795892 (for Professional and Institutional clients).
Direct Trading Technologies Inc., a Financial Services Company authorised and regulated by the Superintendency of the Securities Market of Panama through Resolution No. SMV-701-17.
Direct Trading Technologies Ltd, a Financial Services Company authorised and regulated by the Vanuatu Financial Services Commission at the Republic of Vanuatu, Register No: 40169
Direct Trading Technologies Ltd, a Financial Services Company authorised and regulated by the Central Bank of UAE (Sterling Financial Brokers), Register No: 4

2023 © Direct Trading Technologies LTD. All Rights Reserved
Risk Warning: Leveraged products carry a high level of risk, and may not be suitable for all investors. Ensure you understand the risks involved before trading:
Risk Disclosure
Risk Warning: Leveraged products carry a high level of risk, and may not be suitable for all investors. Ensure you understand the risks involved before trading:
Risk Disclosure